The recipients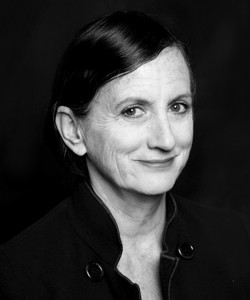 MERYL TANKARD
2016 RECIPIENT
2016 recipient Meryl Tankard is one of Australia's pre-eminent dancers, choreographers and directors, with a long and distinguished career across the medium of dance in Australia and internationally and continues to push the form in new creative directions.
Tankard is a former Artistic Director of Adelaide based Australian Dance Theatre, soloist with Pina Bausch's world renowned Wuppertal Tanztheater and a creator of ballet, opera and music and dance theatre. More recently Meryl has focused on film and screen culture as a medium for expressing her artistic vision and drive. An AFTRS graduate, Tankard has appeared on screen as the subject of the documentary The Black Swan, starred in Dancing Daze produced by Jan Chapman, produced the choreography for Ana Kokkinos' feature film The Book of Revelation and created the documentary Michelle's Story, a portrait on dancer Michelle Ryan who was suddenly diagnosed with multiple sclerosis.
The Award will enable Tankard to further a number of projects that explore two themes central to her career as a choreographer and film-maker: the transformative power of art, and the positive impact that creativity can have on physical and mental health conditions.
Tankard will complete development on her feature film MAD, an illuminating journey of one woman's experience of living with 'madness', Sandy Jeffs, a Melbourne-based poet and writer. Tankard will also edit footage of her acclaimed solo dance-theatre work Two Feet and digitise her stage works, making them available to be shared with educational institutions, the general public and future generations.
"I am very grateful to Jim Bettison and Helen James for creating this is unique and rare award which acknowledges and values the work of established Australian artists and their creative legacy. I am thrilled to be the recipient of this extraordinary award which will enable my work to be preserved and made available to other artists and the public and will allow me to embark on a major new project involving other important Australian voices."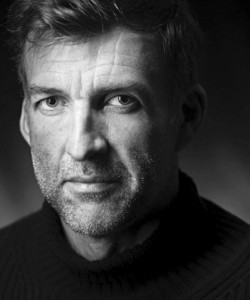 TIM JARVIS
2016 RECIPIENT
2016 recipient Tim Jarvis is an adventurer, Environmental Scientist, author, public speaker and filmmaker who, in 2013, led a team that retraced Sir Ernest Shackleton's legendary 1916 journey to the Antarctic. He holds Masters degrees in environmental science and environmental law, is the Global Ambassador for World Wildlife Fund Australia and is the sustainability adviser on multilateral aid projects for the World Bank and AusAID.
Tim Jarvis is project leader of 25zero, an adventurous and visually spectacular global initiative against the biggest threat facing humanity, climate change. In 2015, 25zero teams summitted 7 mountains in three continents during the 12 days of the United Nations Climate Change talks (COP21) in Paris, sending footage, images and stories to COP21 where they were used to push decision makers to arrive at a meaningful agreement.
The Award will enable development of the phenomenal footage from the climbs into new forms, including a documentary, all of which are designed to educate and engage in the issue of climate change by 'showing' it.
Tim Jarvis said "I'm honoured and excited to be receiving the Jim Bettison and Helen James Award to support making a documentary about 25zero. It's a game changer for the project but also a massive shot in the arm for me personally knowing it represents recognition of my ongoing work in the climate change field. It simply couldn't happen with the support of awards such as the Bettison James and I'm incredibly grateful for the support."
GREG MACKIE
INAUGURAL AWARD
2015
Mr Mackie has had a long association with the arts and cultural life of South Australia, serving on the boards of many arts organisations, including FEAST Festival, the Adelaide Festival Centre Trust and the Libraries Board of SA and more recently, the Ngeringa Arts Trust.
Following a decade with Adelaide Writers' Week, and entrepreneurial cultural activity, Mr Mackie founded the biennial Adelaide Festival of Ideas. From 2004 he went on to successfully lead Arts SA and later as Deputy Chief Executive, Cultural Development in Premier Mike Rann's Department of the Premier and Cabinet.
Awarded a Medal of the Order of Australia in 2002 for his services to the arts in 2007, Mr Mackie was presented with the national AbaF Dame Elizabeth Murdoch Cultural Leader of the Year Award for his efforts in fostering relations between the arts and business.
"I am truly excited that the Trustees of this new Foundation have enacted Jim and Helen's wishes in establishing this new Award. Along with the encouragement of my long-time mentor, the late Don Dunstan, Jim and Helen encouraged me in my cultural advocacy from the mid-1980's until their passing. I pledge to continue to honour their passion for ideas, thought leadership and innovation through my pro-bono and professional roles into the future. This award spurs me further along this journey.
"It is immensely satisfying to think that this new Award will add value to the efforts of all future annual recipients. This next chapter in my journey to create community cultural benefit is emboldened by this Award, and dedicated to the passion and memory of Jim and Helen."
Greg Mackie OAM